New EU trademark regulation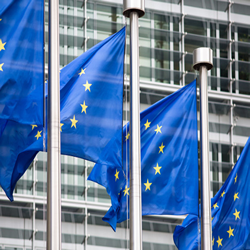 The new EU trademark regulation entered into force from 1 October 2017. The Amending Regulation contains two main provisions:
1. Certification marks. They relates to the guarantee of specific characteristics of certain goods and services. It indicates that the goods and services bearing the mark comply with a given standard set out in the regulations of use and controlled under the responsibility of the certification mark owner, irrespective of the identity of the undertaking that actually produces or provides the goods and services. The regulations of use must be filed within two months of the application.
2. Graphical Representation. The graphical representation requirement no longer applies when submitting a trademark application and signs can be represented in any appropriate form using generally available technology, as long as the representation is clear, precise, self-contained, easily accessible, intelligible, durable and objective. The aim is to make the trademark entries on the EUTM Register clearer, more accessible and easier to search for.
We are available for further information
© Oct 09 2017